礼物 - 让人好开心
今年似乎好特别哦!
比起往年,我今年收到的礼物多出好多。
可能跟我的工作有关系吧?
就连庆生也有三次耶!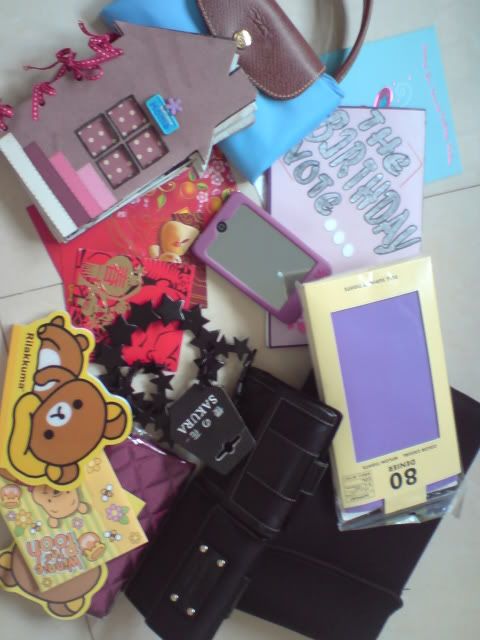 of cux e iPod & 2 wallets r given by myself.
hahaha~ as a reward 4 obtainin gd results? ;x
nw thats e striking purple legging frm DJK.
not sure if i'll dare 2 wear it out thou

other than these,
i stil have a 'bdae cupcake' frm HP;
a passport holder frm CW &
lastly a earring + self-heatin mask frm YX.
Labels: me myself n i