NGO - gone & back
act. i wasnt really lookin 4ward to this flt..
cux there's 2 landing which totals up to 10hrs of ft time.
end up when i rched NRT on my 1st day, it was 6 degrees!!
met up w creature head @ the hotel aft that.
chit chatted while she prepare for her DH flt bac to SIN.
watched her left the hotel unwillngly b4 headin bac 2 my rm.
bathed & zZz-ed @ 10am in the morn.
woke up suddenly rem that i hafta go out buy my lunch + dinner!
so i took the 2:05 shuttle bus out to S.Mall
settled my thingy by 3+pm & contemplating 2 tak the 4:20pm bus bac.
but i received an sms from Ade!!
hahaha~ she arrived from her AMS trip bac to NRT!
my gosh! she chop chop prepared & hurried down S.Mall 2 meet me.
acc her 2 eat Thai "lunch" & decided abruptly 2 go Ueno.
like w/o much consideration, we jux head down by train.
sway enough, it was raining when we rched @ 7pm.
hafta run in the rain & enduring the cold cold breeze.
my toes were protesting by then!

(i wore slippers fyi)


finally grabbed an umbrella which we shared & start huntin 4 e supermart..
thats e reason y we're headin down in the 1st place.
who knows, i din buy anything.
im jux acc-ing ade 2 buy her groceries.. LOL!
scroll down 4 our pix pix..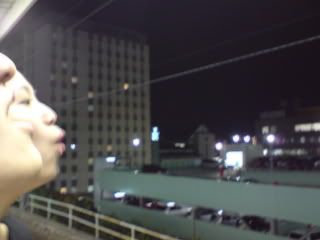 at the platform waitin 4 train..
tryin 2 capture e smoke comin out from our mouth..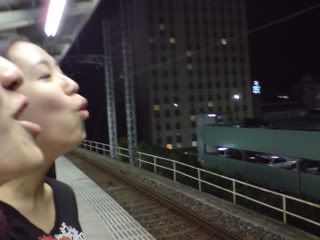 stil tryin in vain..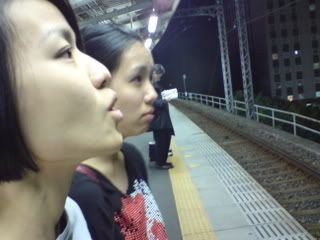 ade gave up.. lolx~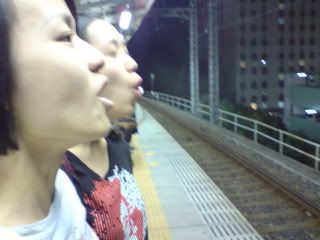 but she gave in to me.. hahaha~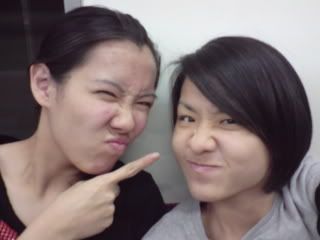 at the train..
from v crowded 2 lil' ppl arnd us..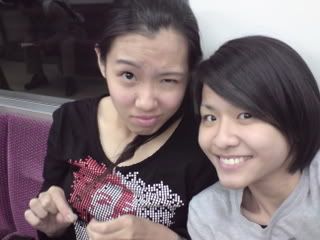 my eye rings scary right?
imagine i only slpt 2hrs+ for 1day.. =\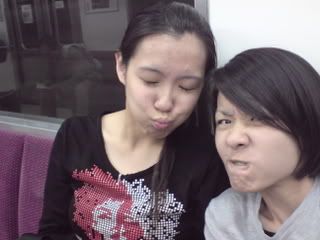 secretly tell u sth..
i slp 2hrs+ for 1 day..
but ade nearly nv bath for 1 whole day.. ;x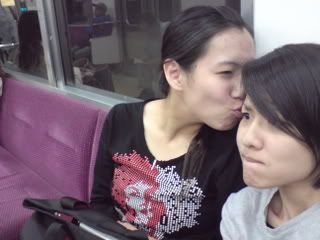 tryin 2 sneak a peck on my face? ;p

of cux we headed bac 2 hotel aft that..
which we rched at 10pm sharp!
prepared my things & wait 4 her 2 come over..
im e 1st person she bunk in with!!!

(except her bf)


got e Emer Exit rm again lohx.. sway siax!

bid farewell to her early nx morn..
she woke up with me & acc me down to lobby.
aft ~10hrs+ ltr, i arrived @ NGO hotel.
it was much more comfortable than the NRT hotel!
looks v much like a small apartment style..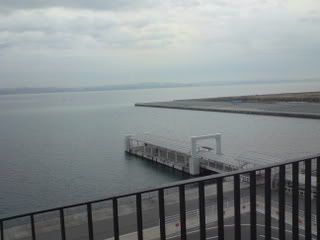 e view overlookin 1 side of the hotel..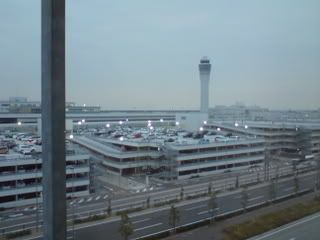 e airport view which i got frm my rm..
hahahah~ ;x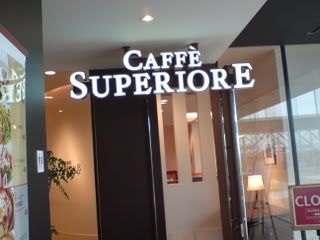 e place where i had my buffet breakfast!
yum yummy~!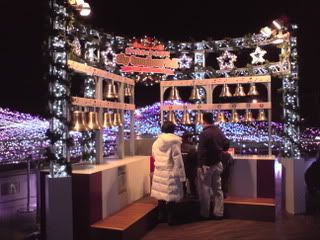 e nite decor outside the departure hall..

2nd nite intended 2 go out grab dinner..
who knows, i ended up spendin $$ on pressy instead..
bght 4 identical items 4 my girls..
who r they? hehehe~ xmas wil know already. ;D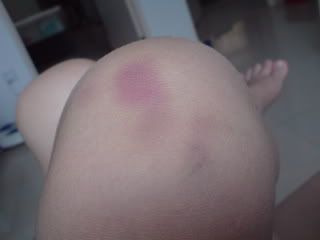 e 4 blue black i got..
like v OMG right?
even my sis oso noticed these injuries..
btw, i hope 2 go Harajuku soon!
i wanna get more patterned leggings back..
creature head, can we go there 2gether on the 6th??
Labels: creatures, LAJ, me myself n i