Happiness is when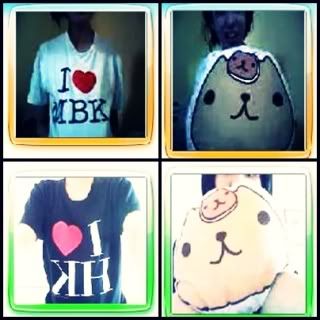 im bored, there's some1 available to keep me entertained!
imagine 2 gundos wearin similar I♥ blah blah tees;
& our kapi cushion sayin HI to each other.
HAHAHA~ only raju can endure my lame-ness man!
in e middle of the night, early in the morning, even wee hours..
she can pop online to msn with me til i dozed off..
just like a part-time bf.. aaawwww...
Labels: me myself n i