shall update abt last wk..
last fri aft work i went down MS develop photos..
while waiting 4 dar.dar 2 rch..
finally he rch arnd 7+pm and we went 4 our dinner..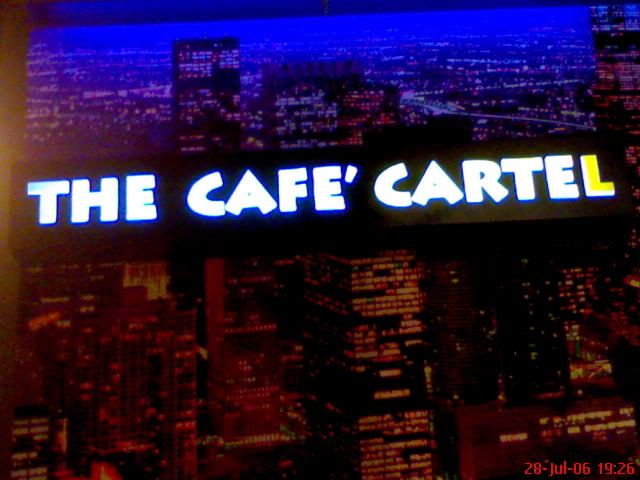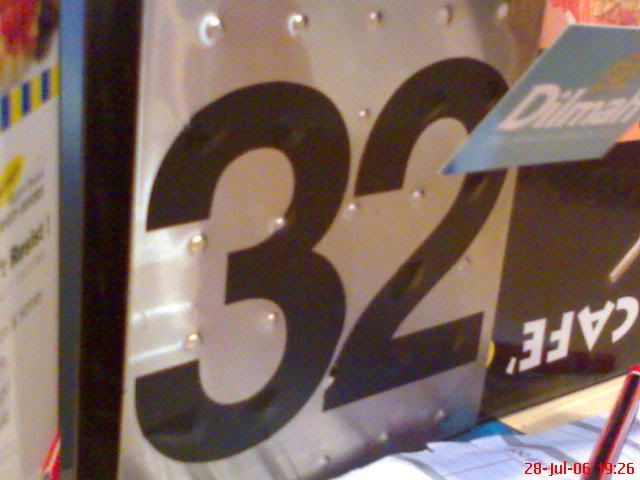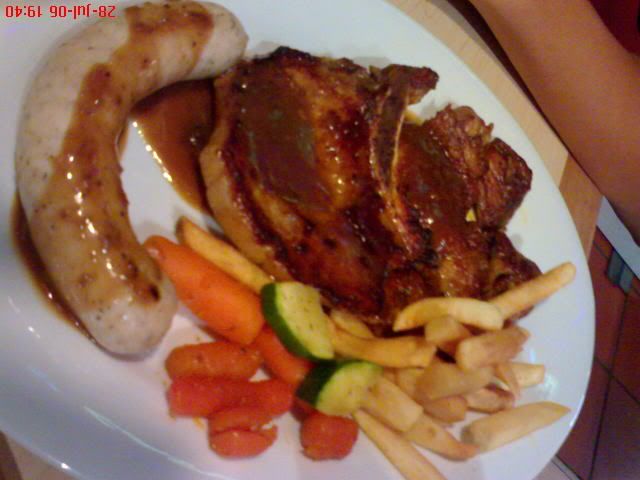 ordered this as main course
topping up another $3.90,
i get this mushroom soup plus..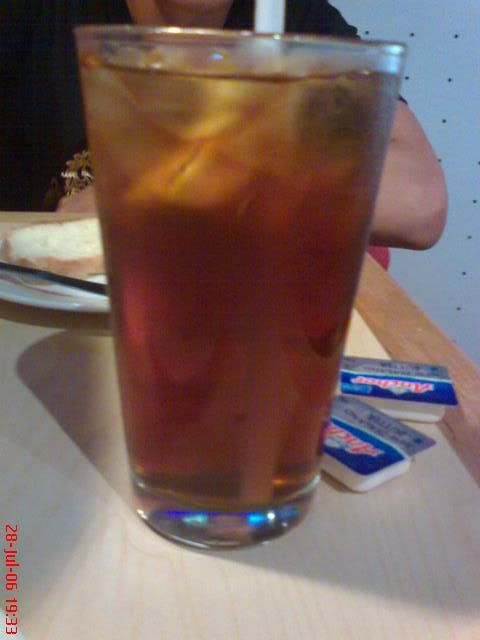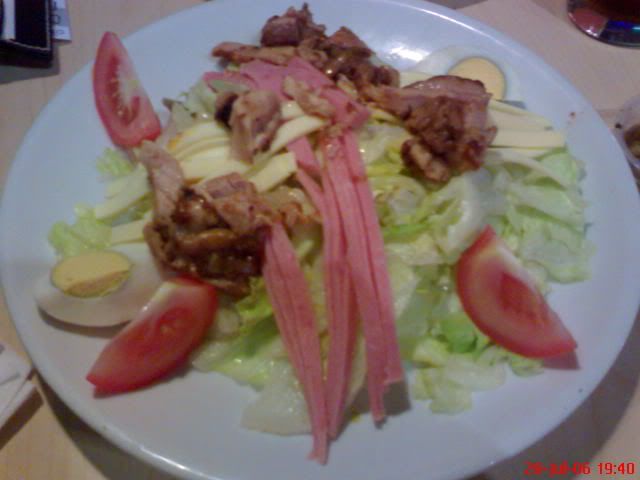 we ordered chicken salad too!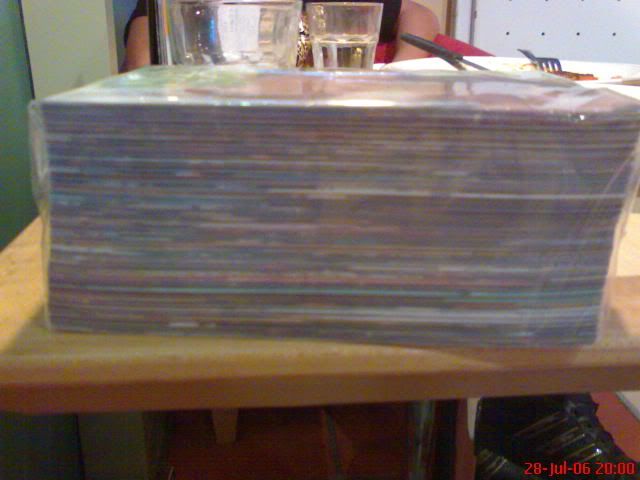 this is e amount of photos i develop..
aft havin dinner, we went 4 a walk at Suntec..
bght frisbee 4 sun's outing..
went hm aft tat as we'r both v tired..
shall skipped off wat i did on Sat..
bcux its jux plain boring 4 me..
jux entirely doin scrapbook stuffs n frames..
and den on Sun morn we went Sentosa..
wOohOo~ toto wib my sis's bf's dog, Scooby..
both cannot see eye to eye..
tried 2 bite toto on his nose lehx..
saw toto n scooby swimming as well..
swim until arnd 11+pm den start 2 rain le..
they busy bathing them n dry them..
oni arnd 1245pm den we went 4 lunch at BK..
din manage 2 get a tan lahx..
cux e sun wasnt so strong nehx.. =)
went hm aft tat n slpt 4 arnd 1hr..
b4 waking up n play Doraemon Monopoly..
hohoho.. arnd 5+pm prepare n went off lohx..
my papa treating every1 dinner at MS..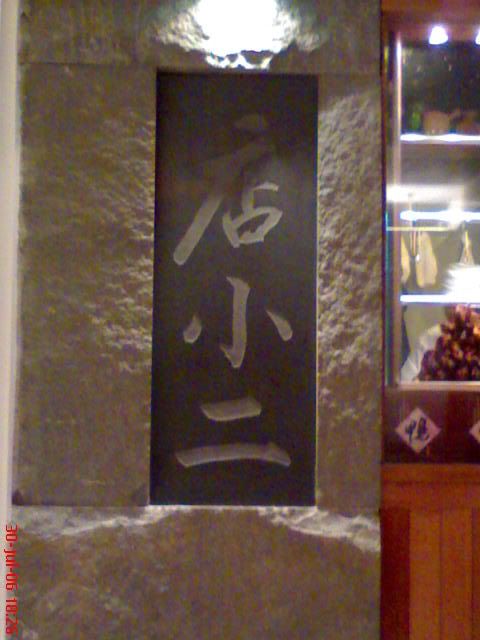 queue for nearly 15mins b4 we got seated..
and den we ordered 6-7 dishes..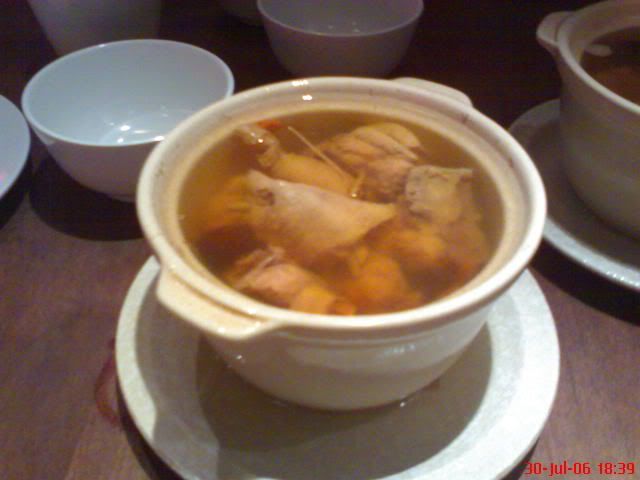 10 chn herbs chicky soup..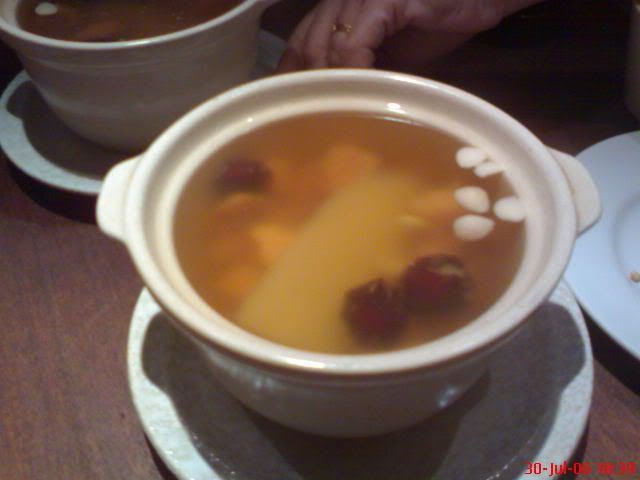 wOo~ my 1st time eatin crocs meat..
taste e same as pork or chicken..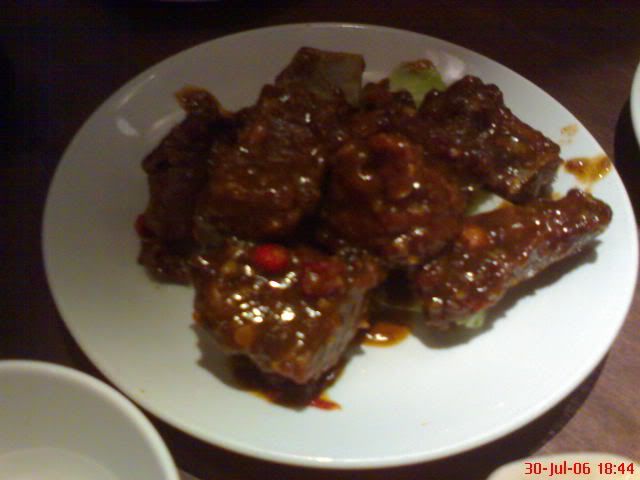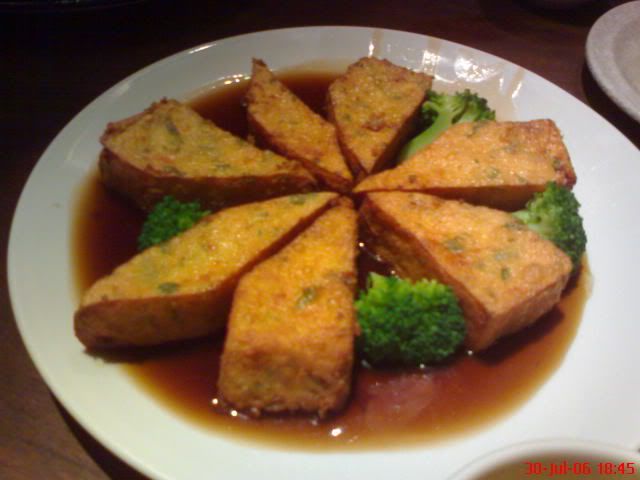 Xiao Er Beancurd.. v nice!!
doesnt taste like tofu at all..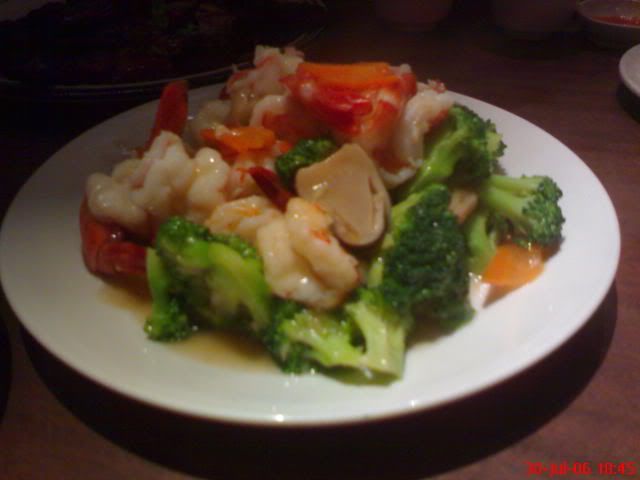 Broccoli with Prawn Balls..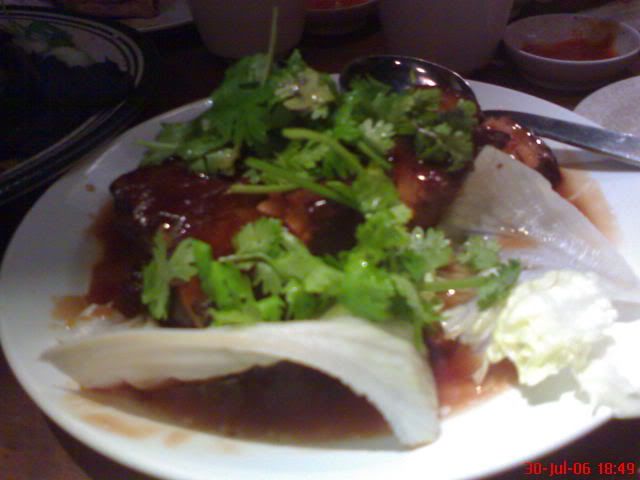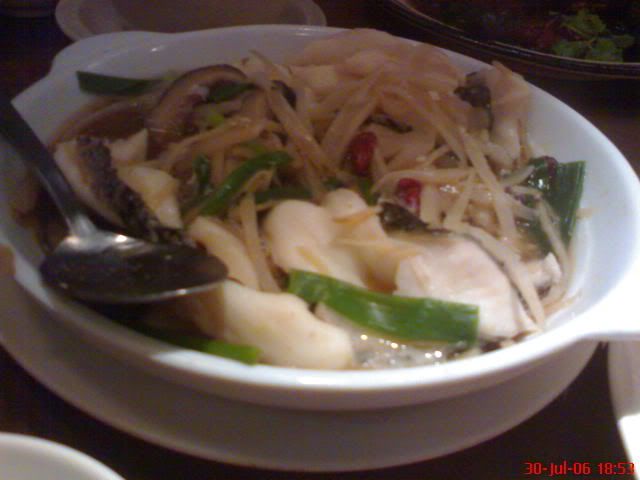 Oily Style Steam Fish Slices..
it toal up to $162 nehx..
so where did we go 4 desserts?
let me recommend a place 4 u guys..
Azabu Sabo.. a Jap restuarant at MS de..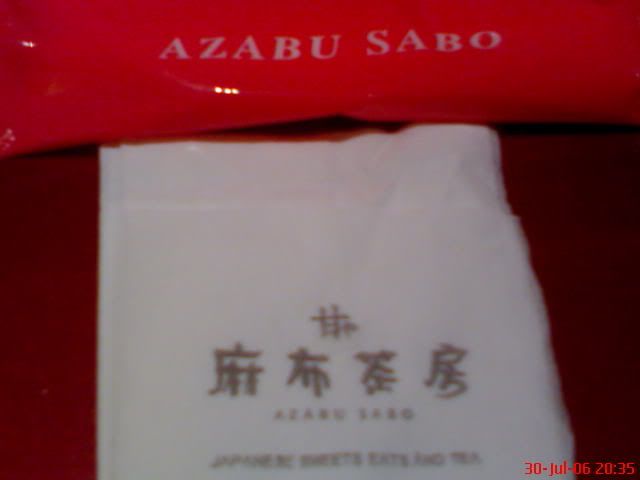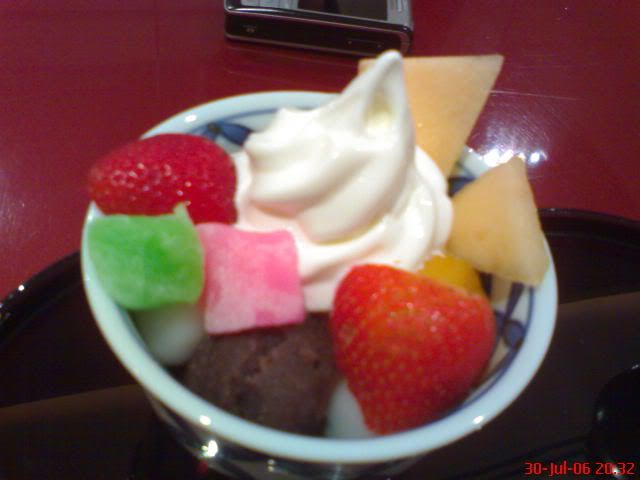 wat my sis n her bf had..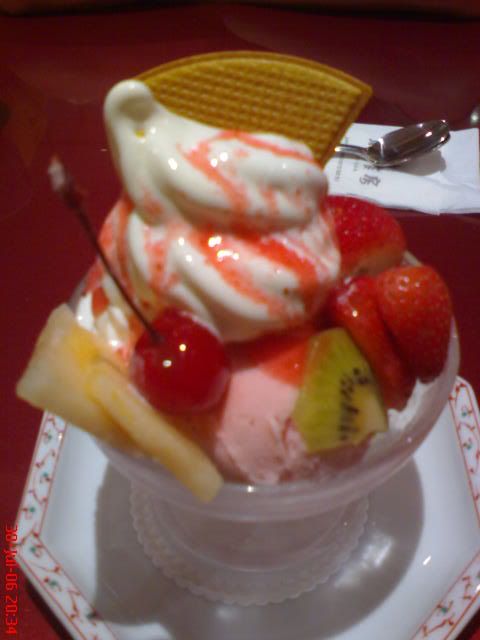 me n dar.dar's strawberry sundae..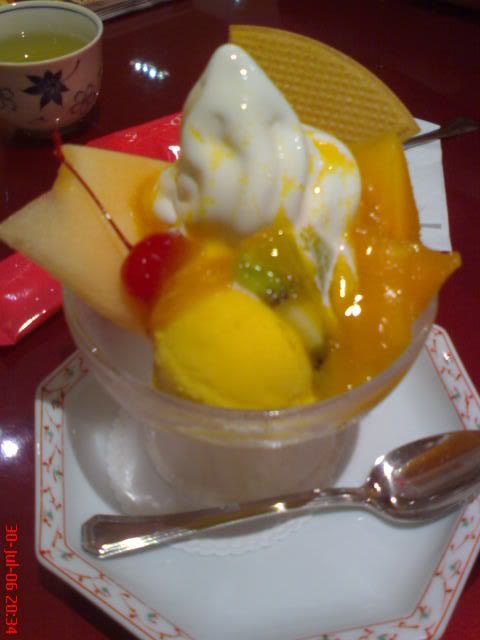 my dad n mum's mango sundae..
help my dad feel a pinch siax..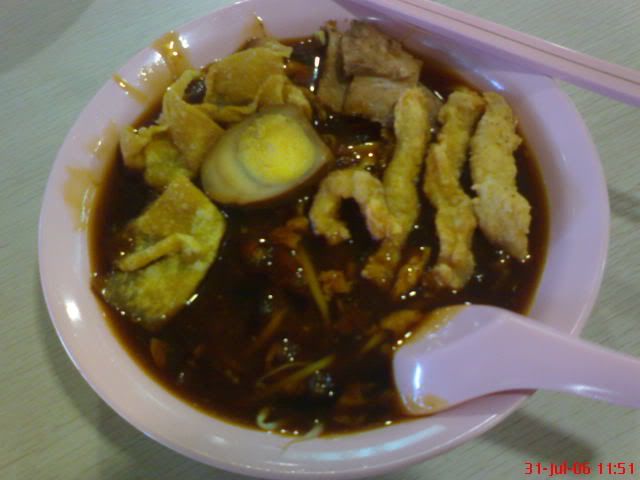 my 2dae's lunch -- Lor Mee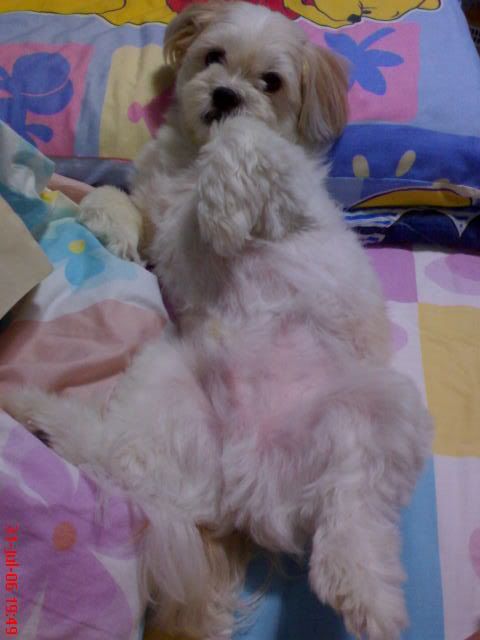 ar toto restin on my bed jux nw..