aha in the last post, there's sth i 4got 2 mention..
which is on Mon nite, me n dar.dar found a unused movie tix!!!
Perhaps Love movie tix worx..


e time we found it is arnd 9pm..
n e movie is scheduled on 945pm nehx!!
however, we nv buy another tix 2 watch it..
cux duno y ehx.. we jux dint.. =)
when i got home, i went arnd tellin my sis, mum n dad abt it..
but their reaction v disappointing lorx..
not enthu abt it ehx.. =\
act. i was hopin 2 go watch it..
but then again, since dar.dar duwan, i cant do much..
ytd was another fyp doin day..
been continuously doin fyp for 2 days le..
keep doin e same thing lorx..
i mux say fyp is really a waste of time..
arnd 7+ i took a small lil' break..
went yahoo auctions 2 look at accessories..
wOwx.. alot ppl handmade earrings 2 sell worx..
sumore sum of them v bad..
selling at such high price, of cux no1 bid lahx.. =X
i saw a v special piece.. plus it wasnt tat exp..
unlike those hefty price $7+ $8+
tis is oni sellin at $3.90 n oso it include FREE POSTAGE?
nw u noe y i bght it le bahx?
hahaha.. was considering whether 2 buy anot..
stil i find it v special.. with e white sea shell like item on it..
oh yahx, there's stil got a few which i took liking on..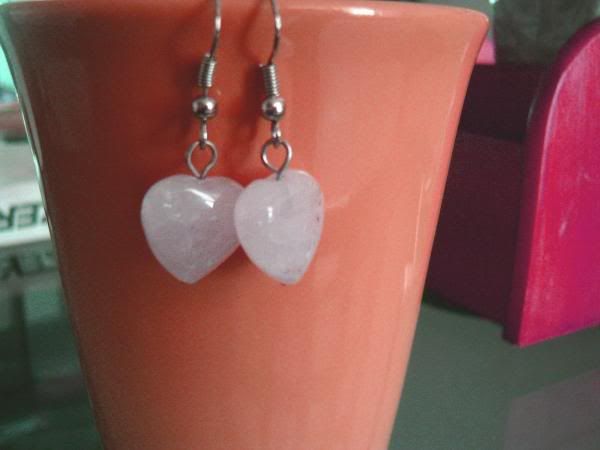 v sweet horx? got tat heart at e end..
but its selling at $7 with postage 50cents.. =(
i find it looks v ... i duno how 2 describe it..
but quite cheap.. $4 inclusive of postage too!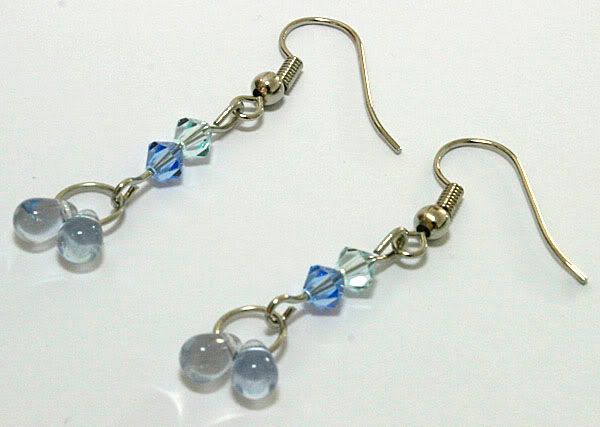 light blue tear drop earring..
my mum like tis pair.. hehe..
oso tear drop earring but its in dark purple color..
jux 20 cents more than e previous pair..
hei hei.. my latest likings.. EAR RINGS!!
I wanna own many many pairs of earrings..
here is the total pair of earrings i got..
quite alot le bahx? haha.. 7 pairs nehx..
excluding those small ear rings..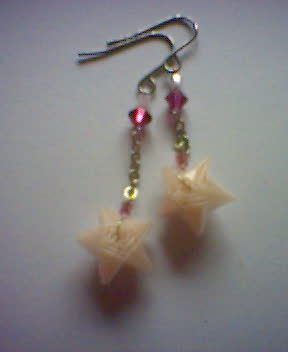 my fave pair is tis straw made star ear rings..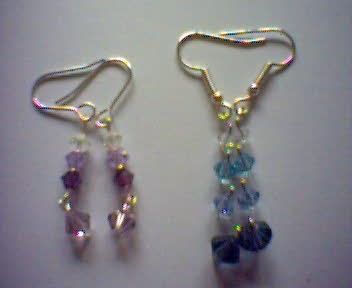 these 2 pairs r bght wib zhen de..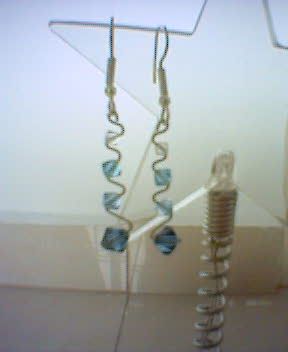 cux e design is more unique..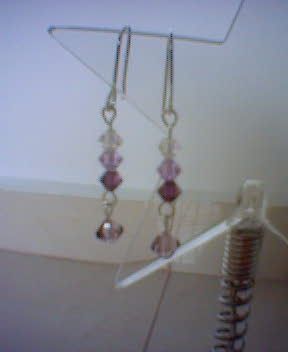 tis purple pair is those simple str8 cut dangling..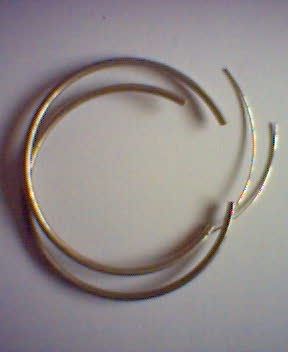 tis simple ear ring is dar.dar bght 4 me de..
n its e most exp among all!! $12 worx..
bght from 77th street de..
ah ha.. a bdae gift from sharmaine..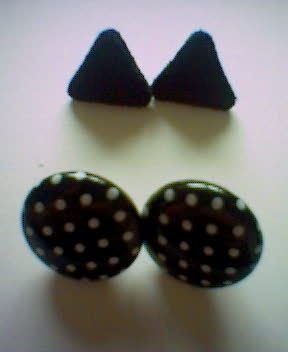 1 is usual triangular fabric type..
another is shiny polka dots de..
wahx.. duno y suddenly wanna blog abt earrings ehx..
mayb is due to e skirt i bght?
haha.. wanna find suitable accessories 2 go wib it..
sOooo develop likings 4 ear rings le..
i want i want i want to buy more!!