Nihon Koku no Jomuin desu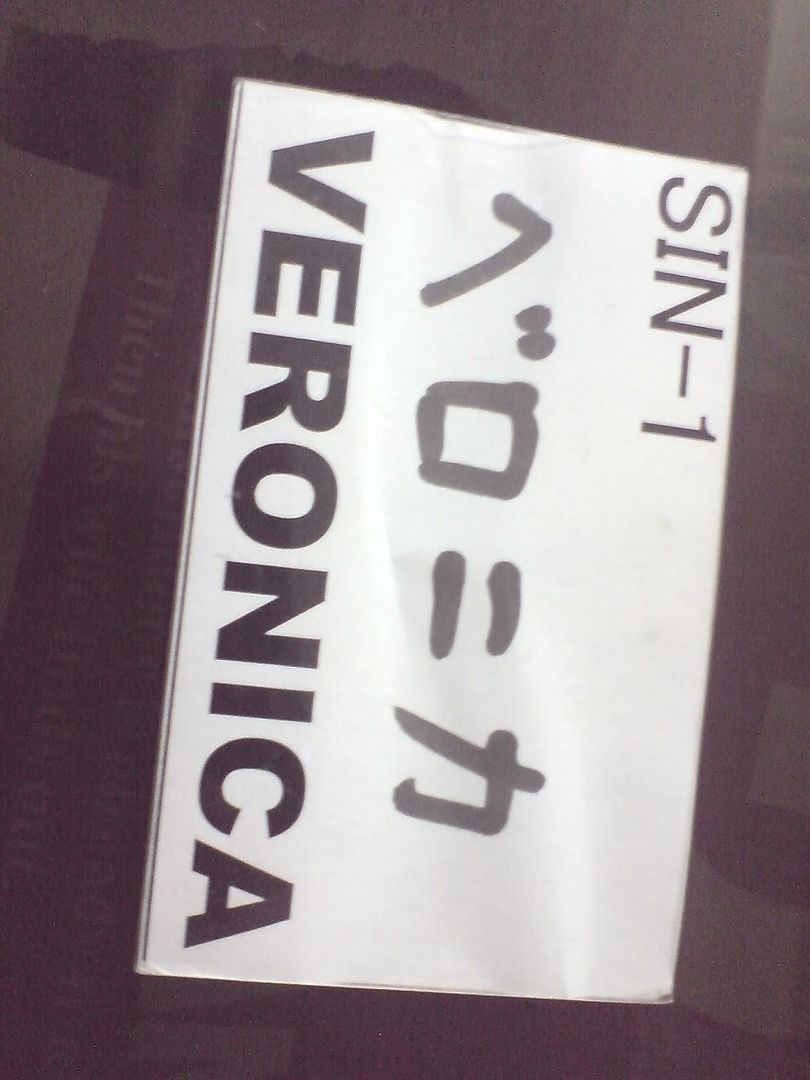 jux had my 1st Jap class 2dae!
it was more enjoyable than my last wk's class..
maybe bcux the sensei was humurous?
gotta monitor him 4 another few days b4 i can cfm..

here's a short conversation i learnt 2dae..
Okyakusama wa XxX-sama desu ka?
Gotojo Arigato Gozaimasu
Watakushi wa Beronika desu
Dozo Yoroshiku Onegai Itashimasu.

*Beronika because :
- no VE & CA in Jap consonants

some photos 2 share below..
taken with my "Power Rangers" clique..
LOL! all thx to Eileen, we got this name.. ;p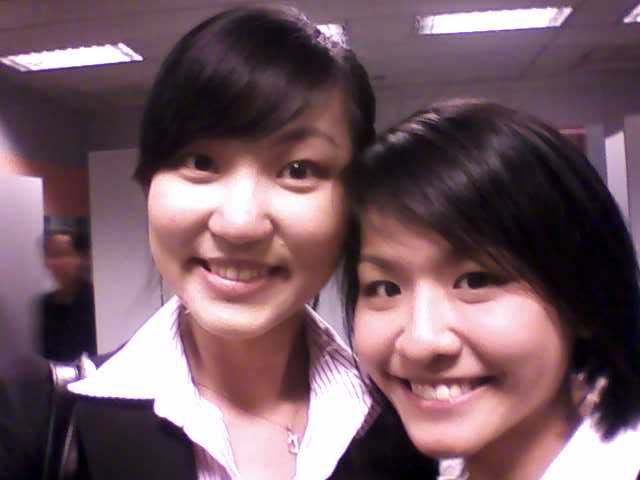 taken on e 1st day..
while every1 is busy touching up,
me & Jill girl was snapping..

with my Buddy, Kelly and Jill..
on e way talkin 2 MRT..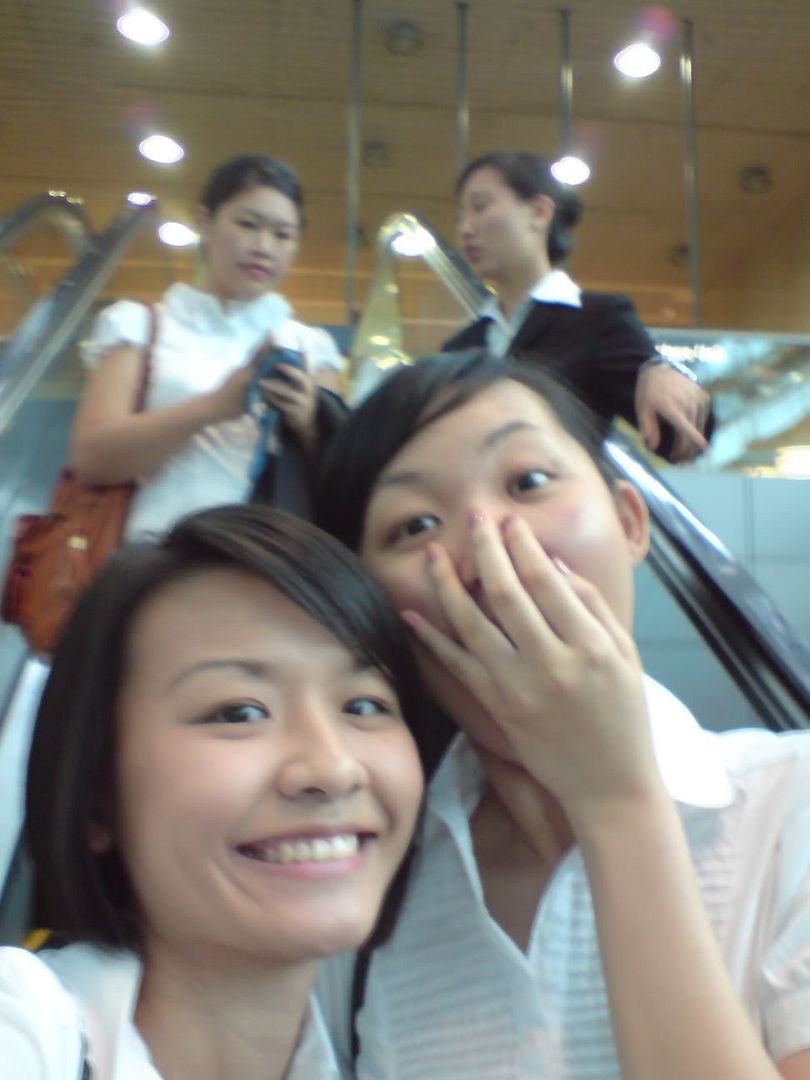 fooling arnd?

tryin 2 squeeze every1 into e pix..

but Gillian's face was cut off???

finally...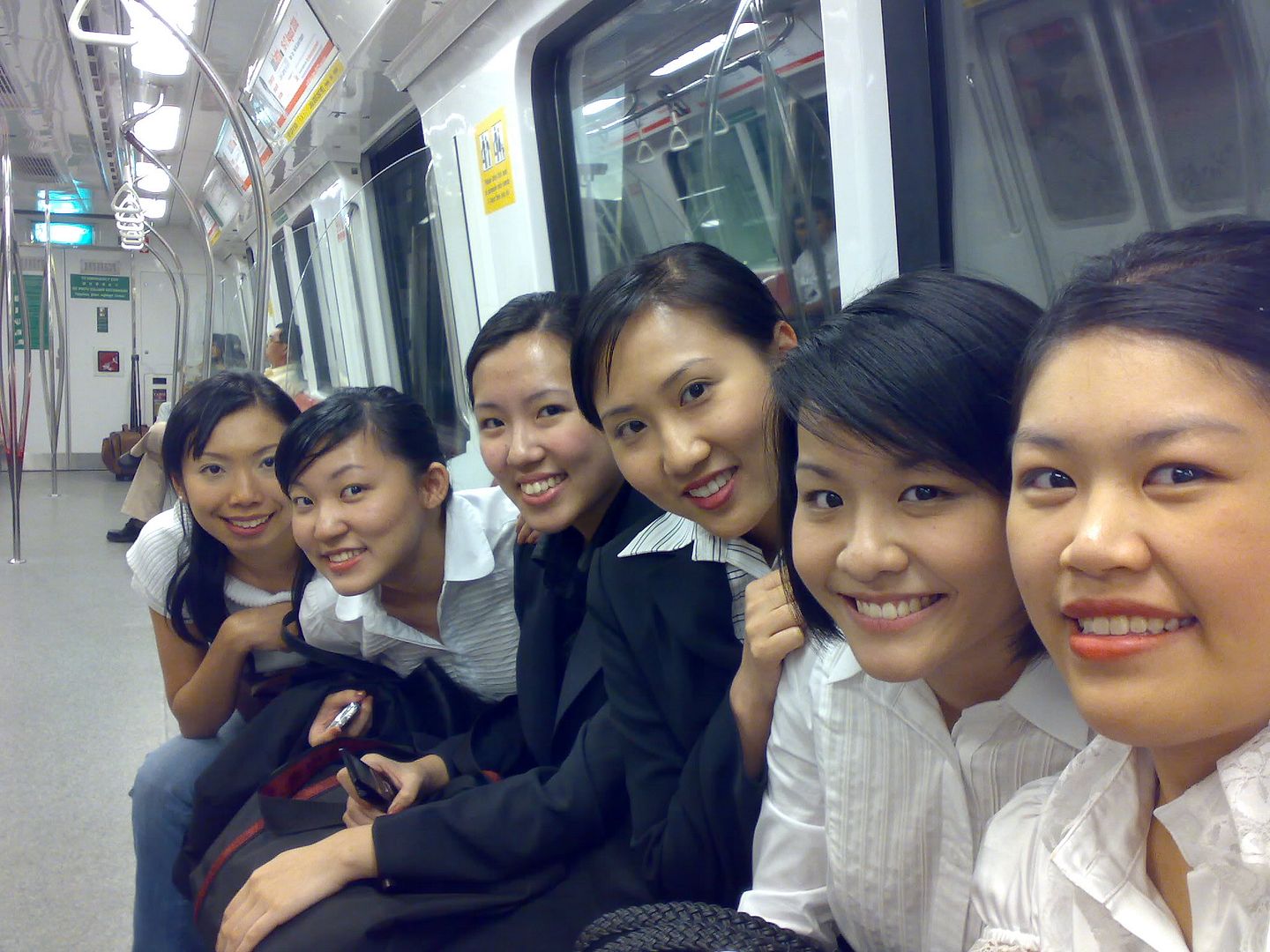 but Eileen wasnt arnd..
we're the Power Rangers!!
Jill even send us Power Rangers ringtone to use..
OMG! i cant imagine if it rings on e MRT..

Gillian, Jill & Adeline

with my buddy Kelly!!
i hope we can pass all trg & go OJT together!!

taken jux nw at Crystal Jade..

the training will not be so enjoyable w/o them..
im glad i've got nice classmates arnd.. ;D
will be back 2 update e rest soon..
need 2 go study for my quiz..
CIAO~
Labels: LAJ