when Veronica meets Veron!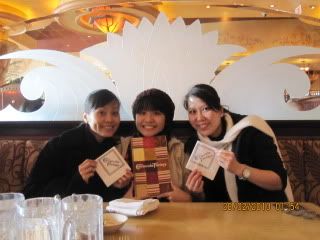 horrible flt yet worth remembering!
its them whom make my flt time zooomed by!
had a hearty LOL session @ Cheesecake Factory aft..
F21 & Walmart-ed following that..
update more when im in a better state of mind.
& i love my senior's deep dimple!!
i 4got i've mentioned how many zillion times..
hope my future kid wil have dimples too!
that is IF i have kid.. IF ok?
Labels: lunch date, working life