i enjoy ...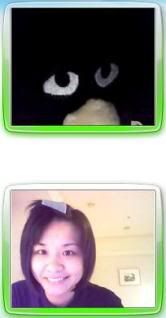 webcamming sessions!
while loverboy is having dinner,
he placed penguin near the webcam.
it seems like im talking to a soft toy huh?
anyway, last night i fell asleep listening to news.
note that is channel 8 chinese news!
was on webcam when i decided to turn in early.
since later tonight im flying midnight flt back.
okie.. i cant wait to spend time with my love ones.
Labels: mush, working life